George Weigel has posted on his blog about the generous offer of 2 acres of garden space from Ames-True Temper. Go to this
link
for all the details.
From his blog:
Here's a deal that's almost too good to be true… a free garden plot, free water and free use of tools.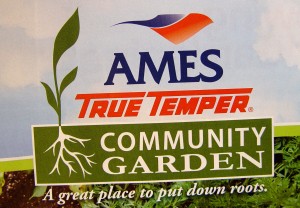 All you've got to do is round up a few seeds and plants and get up the gumption to go to Ames True Temper near Shiremanstown to take advantage of this generous offer.

Ames True Temper just got Hampden Twp. approval to turn a nearly 2-acre grass plot next to its headquarters at 465 Railroad Ave. into a fenced-in community garden of 150 raised beds.

The company is giving FREE USE of these plots to anyone in the area who'd like to sign up. There's no catch, no hidden motive, no surprise expense that you find out about later.